A few months back, I was looking through my diary, and I stumbled upon an entry from around early December 2019. I was thinking about all of the movies that were (supposed to) come out this year, and I wrote something along the lines of "2020 is gonna be my year!"
Boy, I had no way of knowing how astronomically wrong I was about that.
But you've heard everyone say how unprecedented and generally awful this year was. And a lot of it sucked for me too–grieving, doing school online, general paranoia about the state of the world, and, well, the ongoing global pandemic. So I think we can all agree that 2020 definitely sucked on some level.
But I'm not here to talk about all that. For even though this year was awful for everybody, there were still some bright spots. I read some amazing books, discovered new music, got introduced to some amazing movies, discovered my new favorite show (Fargo!), and I even finished the first drafts of not one, but two of my WIPs!
And in terms of this blog, it's been a pretty good year, I'd say. This was my first full year doing this whole book blogging (mostly) thing semi-seriously, and now I'm almost at 350 followers! I started getting eARCs through Edelweiss as well, so that's been an adventure. Along the way, I've found so many like-minded souls and discovered so many unique and wonderful blogs. So thank you all for helping me get through this trash fire of a year. Lots of love to all of you. 💗
Now, as with last year, I have a few new year's resolutions for this blog:
I'm going to start putting trigger warnings/content warnings for the books I review. I really should've started this earlier, but I think it's a great way to inform readers of what they're in for, and if there's certain elements that they would react negatively to. Again, should've started this earlier…whoops…
I might do monthly wrap-ups, probably starting at the end of January. I already do weekly updates, but I like the idea of compiling everything I've read in the span of a month sounds fun. It'll definitely be interesting to see how much I actually read in the span of a month…
But other than that, you can probably expect what I usually do here. I'll try to do more original posts soon (I have one planned, so stay tuned!), but I promise that this blog in 2021 will have lots of bookish (and non-bookish) content and more.
So let's get through 2021 together. Good or bad, we can all support each other to move past the dumpster fire that this year was. Let's better ourselves, be kind to others, spread all the love we can, and for the love of all that is holy, PLEASE JUST WEAR YOUR MASKS AND LISTEN TO THE SCIENTISTS. IT REALLY ISN'T THAT HARD.
[ahem] anyway, I suppose this concludes 2020. We can do this, everybody. As always, lots of love. 💗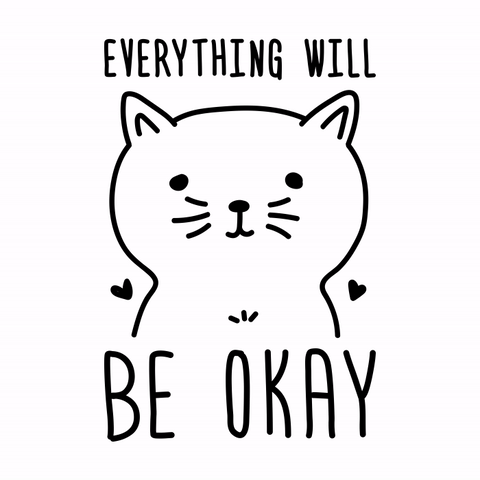 The final song of 2020:
That's it for this year! (good riddance…)
As always, have a wonderful rest of your day, and take care of yourselves. And a happy new year to all.