Happy Thursday, bibliophiles!
Would you look at that…for once, I actually have a post that isn't a meme, an update, or a book tag…
I've been planning for this one a little bit, and I'm excited to get into it! If you've been following this blog for a while, you know how much I love sci-fi. So for this post, I decided to go semi-in-depth on my favorite subgenre of science fiction and dole out some recommendations of mine.
Let's begin, shall we?
So first off, what is space opera anyway?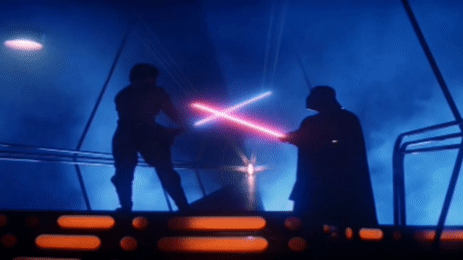 In all forms of media, space opera is a subgenre of science fiction. It tends to focus less on the heavy science/physics of the universe it's in, and more on aspects such as plot and characters. There's often adventures at a breakneck pace, intergalactic war or conflict, strange planets/other locations, and drama between a set of characters. A lot of space opera media that I've consumed tends to throw in a ragtag bunch of characters with nothing in common together, and then throws them into an adventure of epic proportions. (Commonly referred to in many of my posts and reviews as "[chaotic] space misfits.") More often than not, there's some light elements of fantasy, sometimes as placeholders to explain the workings of the universe. And, as you probably can figure out, it's usually set in space or on a distant planet.
Star Wars is often used as the quintessential example of a space opera–dogfights in space, romance, strange worlds, and (amazing) lightsaber duels. (What more could you possibly want?) Although it's probably not *the original* space opera, it's influenced a huge chunk of space opera/sci-fi media for the last 40-ish years. Guardians of the Galaxy is another widely-known example of space opera, and from= the world of literature, Dune and Foundation are some of the most well-loved space opera classics.
Sci-fi has only become my favorite book genre in the past…six or seven years; for a while, I was mostly drawn to fantasy, but after reading Tony DiTerlizzi's Search for WondLa trilogy, there was no going back. And I was raised on a steady diet of Star Wars, so it was bound to happen eventually. There's a multitude of reasons why I'm drawn to it. Even though fantasy has virtually no limits as far as making up universes goes, there's just something about about flying through the vast reaches of space and traveling to strange worlds that has always appealed to me. And as someone who's been something of an outcast for the better part of my life, I'm drawn like a magnet to any kind of found-family tropes. Now, I know full well that it's not exclusive to space opera, but everything from Star Wars to Aurora Rising has a cast of strange and distinct characters that come to see themselves as a family, and I've always loved the theme of finding your tribe of weirdos.
So now, if you say "space opera," there's a good chance that I'll immediately want to read it. (Doesn't mean I'll love it–there's good and bad books in every genre, of course–but I'll certainly read it.)
Now, I've compiled a list of some YA space opera recommendations! Each one is tailored to different types of readers/tastes, because I firmly believe there's something for everybody, even if sci-fi isn't normally your thing. So let's get to it, shall we?
🪐YA SPACE OPERA RECS🪐
For readers who like character-driven books…
Heart of Iron duology–Ashley Poston
A retelling of the story of Anastasia, this unique duology boasts a diverse and lovable cast of characters, royal intrigue, creepy androids, and some really cool spaceships.
For readers who like fairytale retellings…
Once & Future–A.R. Capetta and Cori McCarthy
A retelling of Arthurian legend where the reincarnation of King Arthur is a pansexual woman of color and a spell gone wrong made Merlin age backwards…into an awkward, voice-cracky teenager. Super diverse, super feminist, and super fun!
For readers who love a good found-family story…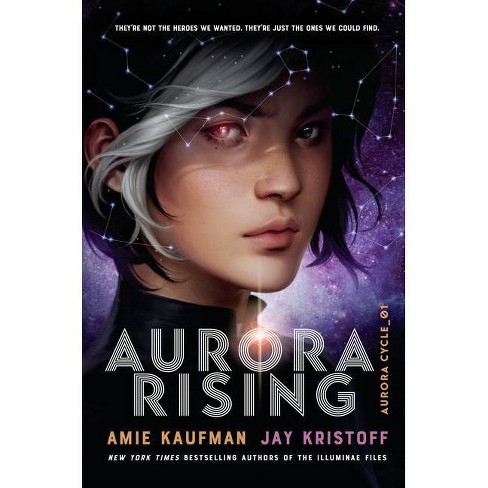 Aurora Cycle–Amie Kaufman and Jay Kristoff
In short, this is what happens when you put Captain America in a spaceship with his sister, his ex, a whole bunch of random students from the bottom of his class, and a girl with a glowing eye that may or may not start an intergalactic war. Hands down, my favorite series of all time.
For readers who love a little romance…
The Constellation trilogy–Claudia Gray
The worldbuilding and the imagery are beautiful in all three books, but it's really the unlikely relationship between Noemi and Abel that shines in this one. [🥺 intensifies]
For readers who like plots with high-stakes competitions…
Crownchasers–Rebecca Coffindaffer
(Would you look at that…another pansexual protagonist!)
I had my expectations a *bit* too high for this one, but it was still a whole lot of fun! A lot of reviewers have pitched it as Aurora Rising meets The Hunger Games, and I'd say that's pretty spot-on. I'm excited to see what Coffindaffer has up their sleeve for book 2.
For fans of steampunk…
Tarnished Are the Stars–Rosiee Thor
This one has elements of both sci-fi and fantasy woven in–royal intrigue on other worlds, and lots of clockwork hearts! Plus, it's a beautiful queer story; we have a wlw romance, as well as a beautiful aro-ace coming out scene for one of the main characters.
For readers who prefer standalones to series…
Last of Her Name–Jessica Khoury
Another space opera retelling of Anastasia, comin' right up…
Last of Her Name is a truly beautiful novel, with intricate and detailed worldbuilding, tender romance, and no shortage of twists that I couldn't see coming. I do wish we'd gotten a larger glimpse into this world, but it was still satisfying as one book.
For thriller fans…
The Illuminae Files–Amie Kaufman and Jay Kristoff
Normally, I'd try to avoid putting two series from the same author(s) in a post like this, but Amie Kaufman and Jay Kristoff are masters of sci-fi, so I kind of *had to.* Composed of interviews, emails, security footage, and more, this is truly a trilogy like no other.
TELL ME WHAT YOU THINK? What are your favorite space opera books? Do you have any space opera recs for us? Tell me in the comments!
Today's song:
That's it for this post! Have a wonderful rest of your day, and take care of yourselves!