Happy Tuesday, bibliophiles!
A close friend of mine was the one who recommended this week's book to me; we're both sci-fi fans, and she had been listening to this whole series as audiobooks and highly recommended it. Since it was cheap on the Kindle library, I bought it and read it while I was in LA last week. While it certainly wasn't my favorite sci-fi book I've ever read, it wasn't bad for my first jump into military sci-fi.
Enjoy this week's review!
Columbus Day (Expeditionary Force, #1) – Craig Alanson
Humankind has barely breached outer space, but it's already in the midst of an intergalactic war.
Caught up in a war between the Ruhar and the Kristang—two alien species with unparalleled interstellar might—Earth creates the Expeditionary Force to fight for themselves on the side of the Kristang, bringing in soldiers from the world's most powerful militaries to aid in the effort. Joe Bishop, a U.S. army soldier from a sleepy town in Maine, finds himself caught in the conflict when he is whisked off-world to join the Expeditionary Force. Amongst old friends and new enemies, he is entrenched in a war beyond his comprehension. But the more he learns, the more he ponders the question: are humans fighting for the wrong side?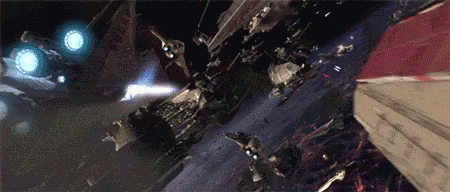 TW/CW: graphic violence, xenophobia, misogyny, sexual content, war, death
I've been a fan of sci-fi for years, but I think Columbus Day is one of the only military sci-fi books that I've read. (The only other one I can think of might be Ender's Game, but it's been a while since I've read that one.) After reading this, I wouldn't say that I was impressed, but I wasn't fighting the urge to vomit, either. Columbus Day was entertaining, but it got bogged down by a series of flaws that built on top of each other.
Columbus Day largely hinges on the prospect that your average reader knows a substantial amount of military jargon. And there is quite a lot of jargon here; on multiple occasions, I found myself lost in a thick, murky swamp of unexplained slang and technical terms. The same treatment was given to the worldbuilding, which, although it was clearly complex and well thought-out (which was great!), it was delivered in such dizzyingly long chunks that it all felt more convoluted than it was intended to be. The frequent comma splices didn't exactly help, either. I would've gone for a few more rounds of editing on this one.
I found most of the characters to be fairly bland and unlikable, but the one thing I will say in their favor is that they worked as characters in this novel specifically. Joe Bishop was infuriating; he's the kind of heroic but unknowing everyman who is supposed to appeal to everybody, but falls short big time. There isn't an original thought that goes through his head, and he's constantly going on about how "humble" and "down to earth" he is and thinks he's cooler than everyone else because he can…I don't know, live off the land, or whatever. He's a horrible character, to put it lightly, but for this kind of military sci-fi, he almost works. It's supposed to be centered around soldiers with no control over their lives, so Joe…strangely fits?
The same went for most of the characters; the only depth we got out of any of them (Joe Bishop included) was the prospect of "wait, are we fighting on the right side of this war?" and the concept that nothing is black and white. Most of them came out with the same factory settings, and were then assigned a single personality trait. However, there is one delightful exception to the rule: Skippy! He really stole the show—yeah, he got saddled with all the banter, but the banter was somehow LEAGUES better than any of the other dialogue in the entire rest of the book. I know that it's way too common for sci-fi to hand all of the comic relief in the entire book to the sassy ship's AI, but you know why everybody does that? Because it works! And Skippy was certainly a highlight of Columbus Day. Maybe even the best part.
One more thing that I'll say in Columbus Day's favor—it has some pretty solid action scenes. They're a little drawn out at worst, but Craig Alanson does a great job of throwing in twists and keeping you on your toes when you least expect it. I did enjoy the final battle scene quite a bit, even if there wasn't a whole lot of substance to it. That's another thing—Columbus Day is more candy than anything; if you're looking for a book that muses on the nature of man's place in the universe or something along those lines, you won't find it here. But that's okay! It's somewhat shallow, but that's just fine. It's the perfect book if you've just read something heavy and you need something to distract yourself. That's the merit of these kinds of books—if you're looking for substance, you'll be disappointed, so think of it as a 300-page action movie.
All in all, a sci-fi novel that was bogged down with excessive jargon and unlikable characters, but partially made up for it in fast-paced action and sassy AI. 3 stars.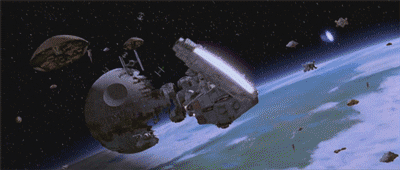 Columbus Day is the first book in Craig Alanson's Expeditionary Force series, which spans over 12 books (!!) and counting. In addition to Expeditionary Force, Alanson is also the author of the Ascendance trilogy and the Mavericks series, which are Expeditionary Force spin-offs.
Today's song:
That's it for this week's Book Review Tuesday! Have a wonderful rest of your day, and take care of yourselves!