Happy Sunday, bibliophiles! I hope this week has treated you all well.
I'd say March is off to a decent start. I had a slower reading week this week, but now that I've gotten my library haul, it'll definitely get better/faster soon. I also went to the comic shop (safely, of course) with my family and picked up some single issues and a trade, got a preorder in the mail, and another Kindle hold, so there'll be lots to read this month, for sure!
I also finished the first draft of my short story! I'll probably devote next week to self-editing, so we'll see how it goes. I also finished WandaVision, rewatched another episode or two of season 3 of Fargo, drew a bit, and had my weekly shift at the library. For the past…month or so, I think, it's snowed either the day before or on the day of my volunteer shift, so it's always freezing…but hey, at least the library is warm, and it's always a peaceful image to see snow falling outside the window while I'm surrounded by books.
Also OH MY GOD ST. VINCENT CAME OUT WITH A NEW SONG AND IT'S S O G O O D I CAN'T STOP LISTENING TO IT
MIDDLE SCHOOL MADELINE IS VERY HAPPY AND PRESENT MADELINE IS VERY HAPPY
WHAT I READ THIS WEEK:
Hellboy: Odder Jobs – Christopher Golden, Mike Mignola et. al. (⭐️⭐️⭐️.75, rounded up to ⭐️⭐️⭐️⭐️)
Sisters of the Wolf – Patricia Miller-Schroeder (eARC) (⭐️⭐️⭐️)
Hellboy: Oddest Jobs – Christopher Golden, Mike Mignola et. al. (⭐️⭐️⭐️.5)
A Phoenix Must First Burn (anthology) – edited by Patrice Caldwell (⭐️⭐️⭐️⭐️)
Roman and Jewel – Dana L. Davis (⭐️⭐️⭐️)
B.P.R.D., vol. 3: Plague of Frogs – Mike Mignola, Guy Davis (illustrator) (read twice) (⭐️⭐️⭐️⭐️)
POSTS AND SUCH:
SONGS:
CURRENTLY READING/TO READ NEXT WEEK:
The Good Father – Noah Hawley
Remote Control – Nnedi Okorafor
The Absolute Book – Elizabeth Knox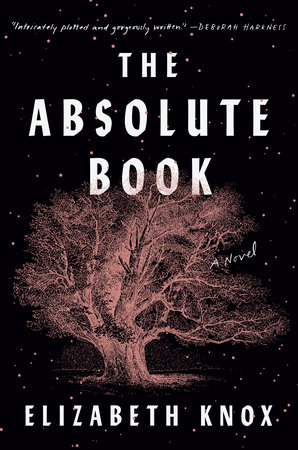 A Closed and Common Orbit (Wayfarers, #2) – Becky Chambers
The Life and Deaths of Frankie D. – Colleen Nelson (eARC)
Today's song:
That's it for this week in blogging! Have a wonderful rest of your day, and take care of yourselves!