Happy Sunday, bibliophiles! I hope this week has treated you all well.
The pseudo-almost-reading slump that I had last week started to continue into this week, but some of my library holds picked up significantly after that, as well as some of the holds that came in on my Kindle. Now I have my haul from my Christmas gift card to look forward to, and I'm so excited for that!
Outlining for the second draft of my sci-fi WIP has been pretty slow going, but I'd say that I'm making steady process. (The fact that I've had another light school week has certainly helped.) I left a whole bunch of comments during the initial edits I did on the first draft, and occasionally I'll just find one that cracks me up.
Other than that, I drew a bit, caught up on WandaVision (OKAY EPISODE FOUR DEFINITELY PICKED UP), and watched The Hunt for the Wilderpeople with my family. The latter made me cry like a baby, but it was 100% worth it. Also, I'm learning "Quicksand" by David Bowie on the guitar 🥺 what a beautiful song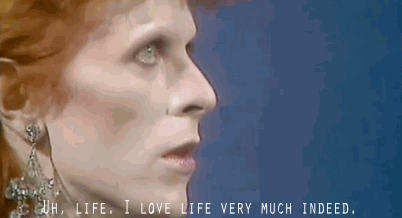 WHAT I READ THIS WEEK:
Ruinsong–Julia Ember (⭐️⭐️)
Punching the Air–Ibi Zoboi and Yusef Salaam (⭐️⭐️⭐️⭐️)
Lightbringer (Empirium, #3)–Claire Legrand (⭐️⭐️⭐️⭐️.25)
Haunting the Deep (How to Hang a Witch, #2)–Adriana Mather (⭐️⭐️.75, rounded up to ⭐️⭐️⭐️)
I'm Thinking of Ending Things–Iain Reid (⭐️⭐️⭐️⭐️.25)
POSTS AND SUCH:
SONGS:
CURRENTLY READING/TO READ NEXT WEEK:
Before the Fall–Noah Hawley
A Song of Wraiths and Ruin–Roseanne A. Brown
The Conference of the Birds (Miss Peregrine's Home for Peculiar Children, #5)–Ransom Riggs
The Long Way to a Small, Angry Planet (Wayfarers, #1)–Becky Chambers
Today's song:
That's it for this week in blogging! Have a wonderful rest of your day, and take care of yourselves!