Happy Tuesday, bibliophiles!
I put this one on my TBR almost exactly a year ago (what are the odds?), forgot about it for a little bit, and once I remembered its existence, I got INCREDIBLY excited. I did a Goodreads Monday on it about a month ago, and it seemed like my dream book. (Aliens, secret libraries, music, and LGBTQ+/POC representation? Of COURSE you have my attention!) I recently bought it on my first trip to the bookstore since the pandemic started. And while it wasn't without its flaws, The Sound of Stars was a beautiful and poignant tale of resistance.
Enjoy this week's review!
The Sound of Stars–Alechia Dow
⭐︎ A mini photoshoot I did with my copy (feat. some similar YA sci-fi books I own, as well as my trusty iPod and David Bowie) ⭐︎
Janelle–Ellie for short–Baker lives in a world not so far from our own, but one ravaged by the aftermath of an alien invasion. The Ilori now have control over most of the population, and have deemed all forms of creative expression, be it art, literature, or music, as dangerous. Ellie ekes out a living in New York City, running a secret library of her personal collection. She knows that if she's ever discovered, it could mean execution for her and her parents, but her love of books keeps her business going.
M0Rr1s (Morris), an Ilori boy raised in a lab, knows that his differences could also mean the death of him. Unlike most others of his kind, he has the capacity for emotion–and a penchant for music. He finds solace in the old human music, illegally downloading it into his mind to hear. When he stumbles upon Ellie and her secret library, he knows that he should turn her into the authorities. But their shared love of literature and music leads them on a road trip, smuggling their artwork to a safer place, where they may be welcome and accepted. The journey won't be without its obstacles–namely, the Ilori authorities–but Ellie and Morris will do anything when it comes to the fate of their art–and humanity itself.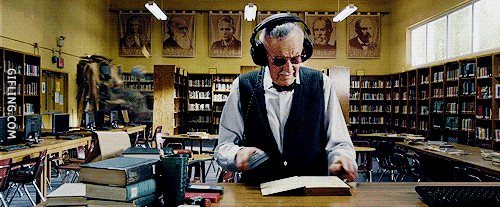 YOU GUYS. WHAT. A. BOOK. This is, without a doubt, one of the best books of 2020. And I don't say that lightly.
The Sound of Stars is a powerful and poignant novel about the power of friendship and resistance–and the uniting power of music and literature.
Let's start off with the characters. I ADORED both Ellie and Morris. Ellie's strong will and love of books truly resonated with me, and it's great to see characters with her representation (Mixed race/POC, demisexual, has anxiety) in literature. Her chapters always have lovely YA references and quotes from classic novels slipped in there, so I enjoyed every minute of her perspective. And MORRIS. MORRIS IS AN ABSOLUTE SWEETHEART. I also resonated with his love of music, and he was just such a tender-hearted character in general. His chapters were laden with GREAT music references–David Bowie, Prince, Stevie Wonder, Aretha Franklin, all the good stuff. And having Ellie and Morris in a romantic relationship was everything I've ever wanted–not only are they super cute together (adorable enemies to friends to lovers dynamic), it's great to see LGBTQ+ characters in straight-passing relationships. There's an awful stigma these days with bi/pan/etc. people that if they're in such a relationship, they "aren't valid," and it's great to see the stigma being broken down in the best possible way.
Beyond that, The Sound of Stars is just the kind of story we need for these times, in an age of bigotry and division. There's a clear commentary against racism and colonialism, and to have Ellie and Morris fighting back against the system is something I love to see. Some of the more obvious political commentary was a bit ham-fisted at worst, but at this point, it's probably what readers need to wake up and realize the situation around us. It's the perfect story for those looking to make a difference in their communities–especially with the power of art.
For the most part, I found this book to be almost flawless–the writing, the characters, the representation, you name it. But I did have one problem, which, judging from the reviews I've read, seems to be common–the ending.
It's…weird. Not in the best way, to be honest. It's a bizarre, deus ex machina kind of deal, where the characters are on the brink of death, and BAM…well, I won't spoil it, but it kind of had me scratching my head. The very end was hopeful, at least, but it still left a strange (metaphorical) taste on my tongue.
But all in all, The Sound of Stars was a phenomenal gem of a resistance novel. 4.75 stars, rounded up to 5!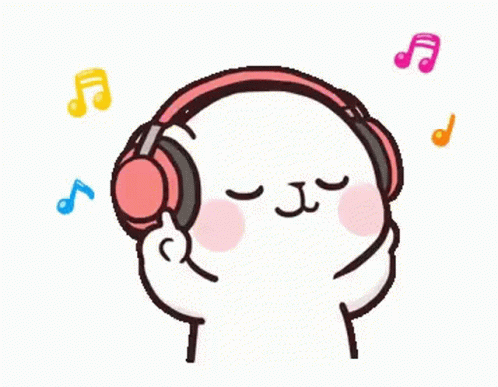 At the moment, it seems like The Sound of Stars is a standalone novel, though it had an open ending that could *potentially* lend itself to a sequel. (I'd be happy either way, honestly.) This novel is Alechia Dow's debut novel, but as of now, she has another book, The Kindred, scheduled to be published in 2022.
Today's song:
That's it for this week's Book Review Tuesday! Have a wonderful rest of your day, and take care of yourselves!