Happy Sunday, bibliophiles! I hope everybody's had a good week.
I had another library haul this week, and all of them have managed to be 4-5 star reads for me! Needless to say, expect quite a lot of gushing book reviews in the next few weeks. I finally got my hands on The Shadow Wand (the third Black Witch book), and I'm *nearly* finished, so there will definitely be A Lot of Thoughts™️ on that in the near future.
Somehow, I've been hitting records for my stats as far as likes and views goes this week! Before this week, the most likes I'd ever gotten on a post was about 20; now, I've gotten multiple posts that are above 20 likes, so that's a first. So thank you all for all the love! 🙂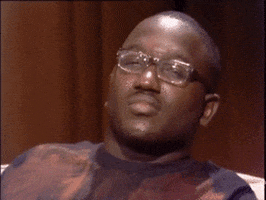 Other than that, it's been a good week. July went by in a blur, so mentally, I'm still in July, but hey, now it's my birthday month! I also started watching the second season of The Umbrella Academy, and I'm liking it so far! Camp NaNoWriMo is done, and now I…don't really know what to do with myself. I outlined a bit for one of my WIPs, but I haven't written anything in about a week, so that needs to change. Of course, I'm probably going to procrastinate yet another week, but only time will tell. I also made another original book tag (linked under "posts and such")! Big thank you to Elle @ Geekerella Undercover for being the first to particpate! 🙂
Oh, and I also made this alignment chart of YA sci-fi books as a joke:
WHAT I READ THIS WEEK:
Children of Virtue and Vengeance (Legacy of Orïsha, #2)–Tomi Adeyemi (⭐️⭐️⭐️.5)
Goddess in the Machine–Lora Beth Johnson (⭐️⭐️⭐️⭐️)
Into the Crooked Place–Alexandra Christo (⭐️⭐️⭐️⭐️)
Honor Lost (The Honors, #3)–Ann Aguirre and Rachel Caine (⭐️⭐️⭐️⭐️⭐️)
Monday's Not Coming–Tiffany D. Jackson (⭐️⭐️⭐️⭐️)
POSTS AND SUCH:
SONGS:
CURRENTLY READING/TO READ NEXT WEEK:
The Shadow Wand (The Black Witch Chronicles, #3)–Laurie Forest
Today's song:
That's it for this week in blogging! Have a wonderful rest of your day, and take care of yourselves!