Happy Sunday, bibliophiles! (How are we halfway through August already? What's going on?)
This week has been one of those weeks where quarantine has really felt like…Quarantine, you know? Not quarantine, but Quarantine. There's plenty to do around the house, but I felt so weird, listless, and down for no identifiable reason for the first half of the week. Things started to pick up by Thursday, but it was still an odd kind of week. On the upside, I went on a short hike with my mom, did some drawing, watched North by Northwest, and took a tour of a museum (for everybody in the Colorado area, I HIGHLY recommend the Morrison Museum!)
Writing-wise, I've kind of been stumbling through my current WIP, so I probably need to get back to outlining…thing is, I have no idea what to put in before the climax, which should be coming…soon? So at the moment, I've just been tripping over my own feet in that respect. I really need to outline more.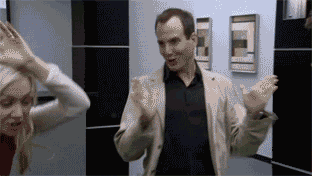 Luckily, I got a great library haul, for the most part–I even got a 5-star read in the bunch, so expect a review in the next few weeks! I haven't read much MG this year, so it was fun to have a few of such books to get into.
WHAT I READ THIS WEEK:
Ice Wolves (Elementals, #1)–Amie Kaufman (⭐️⭐️⭐️⭐️)
On a Sunbeam–Tillie Walden (⭐️⭐️⭐️⭐️⭐️)
Blanca & Roja–Anna-Marie McLemore (⭐️⭐️⭐️⭐️)
Show Me a Sign–Ann Clare LeZotte (⭐️⭐️⭐️)
Tarnished Are the Stars–Rosiee Thor (⭐️⭐️⭐️.5)
POSTS AND SUCH:
SONGS:
CURRENTLY READING/TO READ NEXT WEEK:
The War that Saved My Life–Kimberly Brubaker Bradley
Cinderella is Dead–Kalynn Bayron
Michigan vs. the Boys–Carrie Allen
The Weight of the Stars–K. Ancrum
Spinning–Tillie Walden
An Unkindness of Ghosts–Rivers Solomon
Today's song:
That's it for this week in blogging! Have a wonderful rest of your day, and take care of yourselves!