Hi again, bibliophiles!
Trilogies are a tried and true length for so many good book series. Having three books in the series makes for a larger three-act story overall, and it sits in the happy medium between a quick duology and a longer, more drawn-out saga. But even so, the trilogy often falls prey to a sometimes fatal curse: a middle book that doesn't hold up to the rest of the series. Just like in a single novel, a lull often happens in the middle of the trilogy, and that lull almost always happens to land in book 2. It's like Pulp Fiction—the first and last third are fantastic, but the middle seems to drag on and on without any consequence to the plot, or in this case, the series as a whole.
I've read plenty of trilogies—good, bad, and just decent. But a lot of them fall into this pattern of having great first and third books, but not-so-great second books. So I decided to look into what makes middle books fail—or succeed. I've gathered up three examples of lagging middle books and three fantastic middle books, and from there, we can determine some of the root causes of a sagging middle.
Now, keep in mind before I dive in—this is a very, very subjective analysis. These are examples of books that I personally think fit the bill of good or bad middles, but it's not true for everyone! Think for yourselves. Now, let the ranting investigation begin…
Let's begin, shall we?
THE CURSE OF BOOK 2: WHY DOES THE SECOND BOOK IN THE TRILOGY SOMETIMES FALL FLAT?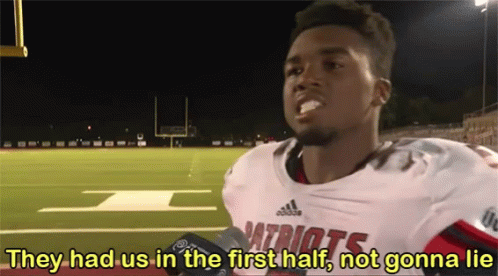 MIDDLE BOOKS THAT WENT WRONG
A Gathering of Shadows (Shades of Magic, #2) – V.E. Schwab
I got into the Shades of Magic trilogy last year and loved it—except for this one, which was still decent, but nowhere near the others in terms of quality. My main issue was that the plot was almost entirely filler; the Elemental Games were entertaining, sure, but they were inconsequential in comparison to everything else that moved the plots of A Darker Shade of Magic and A Conjuring of Light forward. The only thing tying A Gathering of Shadows to its predecessor and successor was the main villain—brought back by the resurrection trope, no less. What made A Gathering of Shadows so lackluster was that it emphasized the worst aspect of its predecessor—the weak plot—and amplified it into 500 pages of filler.
Blood & Honey (Serpent & Dove, #2) – Shelby Mahurin
I wasn't attached to Serpent & Dove as much as I was to A Darker Shade of Magic, but I recognize blatant filler when I see it. The sad part about Blood & Honey is that the Serpent & Dove series was originally supposed to be a duology, but it got so popular that the publishers pushed Shelby Mahurin to make it a trilogy. So in the grand scheme of things, the pitfalls of Blood & Honey could have been prevented.
Even though this was a 3-star read for me, it was still a major slog. I'll say this in A Gathering of Shadows' favor—it may have been filler, but at least it was entertaining. Blood & Honey was just 500 pages of the characters being separated and then hemming and hawing as they attempted to find their way back to the main plot. And then it had to end with a ridiculous cliffhanger.
However, the case of Blood & Honey isn't exactly like all the other trilogies in this post—it wasn't the worst book in the series, but after Gods & Monsters, this was the signal of what I felt was the nosedive in quality of this series. Gods & Monsters was even worse. My advice? Just stick with Serpent & Dove and then let it be.
Kingsbane (Empirium, #2) – Claire Legrand
Apparently I'm in the minority for this one; a lot of people really seemed to like the direction that Kingsbane took the Empirium trilogy. For me, though, it lacked the emotional weight that made Furyborn and Lightbringer so impactful. Though I liked it a lot more than I did A Gathering of Shadows and Blood & Honey, this one was also a lot of rushing around. By the time the cliffhanger came, its impact was dumbed down for me. And this one was 600 pages long, so it was easy for the important parts of the plot to get bogged down with what occurred in the interim. (That's not to say that all long books are unnecessarily lengthy—ever read Dune?)
Now, let's take a look at the flip side.
MIDDLE BOOKS THAT WENT RIGHT
Aurora Burning (Aurora Cycle, #2) – Amie Kaufman and Jay Kristoff
Maybe I'm a little biased since this is my favorite series, but I truly think Aurora Burning is a textbook example of book 2 done right. The key here is consistency: while it still took the plot to new heights and directions, it kept a similar pace, tone, and emotional weight throughout. What I mean by "consistency" isn't that this was just Aurora Rising 2: Electric Boogaloo, but that it stayed on the same path set out by book 1, and kept the pace flowing as though it was all the same book. Unlike Blood & Honey and Kingsbane, this consistency of pacing is what helped build the tension and give weight to the infamously devastating cliffhanger.
Thunderhead (Arc of a Scythe, #2) – Neal Shusterman
(I think this is the only book cover in this post that doesn't have a warm color scheme lol)
Like Aurora Burning, Thunderhead's saving grace was that it kept the pacing and tone consistent with that of Scythe while also introducing new and very consequential plot points along the way. Thunderhead drops a whole host of bombshells over the course of 500 pages, which forces the reader to constantly be on their toes. This slow building of tension and suspense is what made Thunderhead's cliffhanger as bleak, horrifying, and painful as it was. And that was a real gut-punch of a cliffhanger…I don't think I've fully recovered in the 4 years since I've read it…
The Demon World (The Smoke Thieves, #2) – Sally Green
Although it employs the same tools as Aurora Burning and Thunderhead, the unique thing about The Demon World was that it managed to be the highlight of the whole trilogy. This book is the black sheep in my general middle book theory—instead of being the low point between books 1 and 3, it manages to overshadow them altogether. With a new threat introduced at the end of The Smoke Thieves, The Demon World had a perfect setup for building tension and increasing the gravity of the conflict. It was emotional, it was action-packed, and it delivered another whopper of a cliffhanger.
So with all that said, what is it that makes the middle book stumble and fall?
Filler plots: whether it's a product of the author not knowing how to bridge the beginning to the end or publisher pressure, filler plots often result in a sequel that lacks the same emotional weight or consequence as book 1.
Inconsistent pacing and tone between books: this is often a byproduct of a filler plot; if the story itself isn't as monumental as the first book, the pacing slows down where it was once sped up. This often results in a feeling that whatever happens in this book isn't as important as what happened previously or what will happen next.
Both of these end up leading to:
Cliffhangers with unnecessary twists: this is where the aforementioned inconsistent pacing and tone culminate. Although bombshell cliffhangers can be a valuable tool in catching and keeping the reader's attention, if the book already has less emotional weight, the cliffhanger feels like a lazy attempt to tie the events of the book to the series as a whole.
TELL ME WHAT YOU THINK! What are some middle books that you didn't like? What are some middle books that you thought were fantastic? Let me know in the comments!
Since I already posted once today, check out this week's Goodreads Monday for today's song.
That's it for this post! Have a wonderful rest of your day, and take care of yourselves!