Happy Sunday, bibliophiles! I hope this week has treated you well.
And Merry Christmas (one day belated) for those of you who celebrate! I had a lovely Christmas—I got some cool shirts, lots of chocolate, a guitar pedal, a Ray Bradbury book, and lots of other goodies! It was so great to be able to spend time with family and just be together. We got a little snow on Christmas Eve, but Christmas Day was…weirdly warmish, but at least there was snow from the day before on the ground.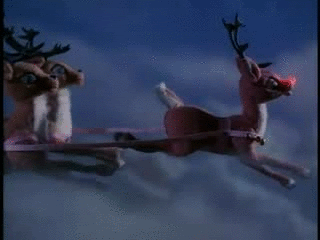 I had my last two days of school this week, and I'm glad to say that my finals are over! I'm relieved that I did well on them too. And now I'm on break, and I'm so glad to have a few weeks of rest.
My reading's been slightly slowed down because of final, but now that finals are over, I have a lot more time. On a whim, I decided to re-read most of the Madman trades we own, and it was so fun to revisit one of my favorite comics! I also completed my Goodreads challenge of 250 books! I'm at 254 now!
Other than that, I've just been sleeping in, drawing a bit, beginning to edit my main sci-fi WIP, enjoying my Christmas gifts, playing Minecraft, listening to Parklife, and baking with my mom. Oh, and I'm seeing Spiderman: No Way Home this afternoon—NO SPOILERS, PLEASE!
WHAT I READ THIS WEEK:
Ninth House (Alex Stern, #1) – Leigh Bardugo (⭐️⭐️⭐️.75, rounded up to ⭐️⭐️⭐️⭐️)
Squad – Maggie Tokuda-Hall and Lisa Sterle (⭐️⭐️⭐️⭐️.25)
The Secret History – Donna Tartt (⭐️⭐️⭐️.75, rounded up to ⭐️⭐️⭐️⭐️)
Madman Two Trilogies: The Tundra Age – Mike Allred (re-read) (⭐️⭐️⭐️⭐️⭐️)
Madman Comics Yearbook '95 – Mike Allred (re-read) (⭐️⭐️⭐️⭐️⭐️)
Complete Madman Comics vol. 2 – Mike Allred (re-read) (⭐️⭐️⭐️⭐️)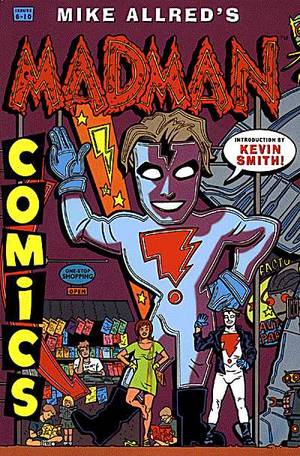 POSTS AND SUCH:
LITERALLY JUST PARKLIFE SONGS:
CURRENTLY READING/TO READ NEXT WEEK:
Zen in the Art of Writing: Essays on Creativity – Ray Bradbury
Our Violent Ends (These Violent Delights, #2) – Chloe Gong
The Night When No One Had Sex – Kalena Miller
Today's song:
That's it for this week in blogging! Have a wonderful rest of your day, and take care of yourselves!