Happy Wednesday, bibliophiles!
For the past few months, I've been thinking a lot about what I've put on my Goodreads Monday and Down the TBR Hole posts. Now that I've been doing both for a fair amount of time, I've actually managed to read a few books that I'd posted from my TBR. It's gonna be interesting to see how my initial thoughts measure up with how I actually feel/felt about the book. Some of them, I've already reviewed, but there's some that I haven't, so let's see…
(These are posted in order of when I read them, not when I posted them.)
1. Breakfast Served Anytime, Sarah Combs
INITIAL THOUGHTS (from Goodreads Monday, 11/18/19):
First off, I'm glad that Breakfast Served Anytime seems to be a novel about self-discovery, but without the romance aspect at the forefront. I'm not opposed to romance, but as I said in Goodreads Monday (9/9/19)-Loveless: WOMEN 👏 CAN 👏 DISCOVER 👏 THEMSELVES 👏 WITHOUT 👏 A 👏 MAN 👏
Other than that, most of the concepts and plot points in here seem to be pretty intriguing, what with Gloria trying to find her way amongst fellow outsiders, and navigating her own loss and heartache. Plus, you know I'm here for these X-Men references…
RATING: ⭐️⭐️⭐️
THOUGHTS AFTER READING IT: 
Though I'm disappointed (but not surprised) that the "Professor X" plotline wasn't also an X-Men reference (they probably had to change it up for copyright reasons), this was a cute and fluffy novel, and very much a feel-good read. Forgettable at worst, but a nice reprieve from more intense literature and the state of the world. I'm also glad that somebody else appreciates The Magnetic Fields, at least.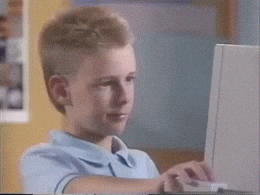 INITIAL THOUGHTS (from Down the TBR Hole #1):
Oh, yeah. This one's been on my TBR for three years, and I'm still on board with this sarcastic spookiness.
RATING: ⭐️⭐️⭐️⭐️
THOUGHTS AFTER READING IT: 
I'm so glad I was right about this one. An absolute joy to read, with relatable themes, adorably stylized artwork, and witty writing. Don't regret reading this one, not one bit.
Read my full review here!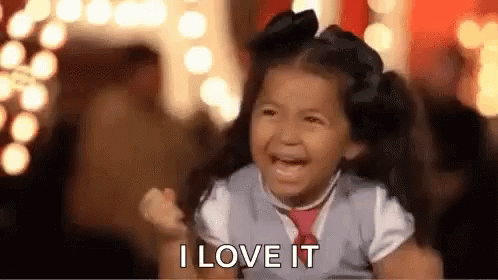 3. Roar (Stormheart, #1), Cora Carmack 
INITIAL THOUGHTS (from Down the TBR Hole 2: Electric Boogaloo):
A fantasy with a female lead who can control the weather? I'M IN. SIGN ME UP.
RATING: ⭐️⭐️⭐️.5
THOUGHTS AFTER READING IT: 
I put a GIF of Storm from X-Men after my blurb on that DtTBRH post, and though Aurora/Roar doesn't *quite* measure up to her (I mean, it'd be incredibly hard to do that, anyway), Roar was a fantasy with incredible chemistry between its characters, though a bit lacking in the romance department.
Read my full review here! 
4. Crown of Coral and Pearl (Crown of Coral and Pearl, #1), Mara Rutherford 
INITIAL THOUGHTS (from Goodreads Monday, 9/23/19):
Okay, maybe it's not exactly a mermaid book, but it seems like a good execution of the concept of undersea kingdoms. If all goes well, it sounds like Crown of Coral and Pearl has a lot of political intrigue and some interesting world building. I'm not expecting another Smoke Thieves, but here's hoping that we'll get *something* as good as that.
And let me elaborate on the whole "desperate to read a mermaid book" thing. I haven't read a book in years that has executed the concept of mermen well. Case in point: Jennifer Donnelly's Deep Blue. Avoid this one at all costs; the mermaids were uncreatively designed, as was the kingdom. And, there was the unrealistic dialogue and the onslaught of awful puns that the author seemed to think that we were going to take seriously. Just stoooopppp. Ally Condie's Atlantia has a similar plot to Crown of Coral and Pearl, but it fell into a nearly identical trap: corny dialogue, cardboard characters, etc. So yeah, I really need a good mermaid book. Soon. Right now. 🅱LEASE?
RATING: ⭐️⭐️.75, rounded up to 3
THOUGHTS AFTER READING IT: 
I was promised mermaids. Kind of.  The pictures I've seen from some of the giveaway boxes that came from it had mermaid drawings. But did we get mermaids? Nope. Just a shoreline kingdom with some pearl divers. That's it.
[both songs play simultaneously on a broken recorder as I smack myself in the forehead]
I just finished one up a few hours ago, so here are my firsthand thoughts. Though the worldbuilding, political systems, and writing were intriguing enough, it lacked in most other departments. The plot and romantic subplot were both riddled with cliches, and I only felt the slightest bit of sympathy for the characters. They were well-written, to be sure, but it felt like the same plot that's been plaguing YA for years, vomited up yet again. And…it's shelved as fantasy, but there's almost nothing that would qualify it for fantasy–or even science fiction–save for a few semi-magical critters and oceanic lore. Disappointing, really. Meh.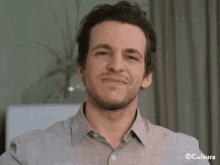 Today's song:
Man, this one brings back some serious memories…
For now, that's all the books that I've read that have come from my Goodreads Monday and Down the TBR Hole posts! I'll post more of these once I start stacking up more finished books. Have a wonderful day, and take care of yourselves!