Happy Thursday, bibliophiles! 🏳️‍🌈
Continuing with my Pride recommendations, I've decided to devote this week to fantasy novels featuring LGBTQ+ characters and themes. In times like these (and all the time), it's incredibly important to support LGBTQ+ authors and inform yourself about the community, and literature is a vital vessel for learning about such topics, whether it's fiction or nonfiction.
So let's begin, shall we?
PRIDE MONTH RECS, WEEK 2: FANTASY
LGBTQ+ REPRESENTATION: Bisexual protagonist, lesbian love interest wlw relationship, several gay side characters
MY RATING: ⭐️⭐️⭐️⭐️
Not only is Reign of the Fallen a fascinating and action-packed fantasy novel, it boasts one of the most accurate (personally) depictions of bisexuality in YA literature. Odessa will always have a special place in my heart.
2. Simon Snow series, Rainbow Rowell
LGBTQ+ REPRESENTATION: Both protagonists are gay, mlm relationship
MY RATING:
Based off of a Harry Potter-like fan fiction written in Fangirl, the Simon Snow series is if you took Harry Potter and made Drarry canon. Even though book 2 was a little disappointing, Simon and Baz are always wonderful.
3. The Brilliant Death, Amy Rose Capetta
LGBTQ+ REPRESENTATION: Both the protagonist and the love interest are genderfluid, queer relationship
MY RATING: ⭐️⭐️⭐️⭐️
I read this a little over a year ago, and there's no doubt that Amy Rose Capetta is a veritable champion in the world of LGBTQ+ YA literature. The sequel to this one (and the conclusion to the duology), The Storm of Life, just came out this January, and I'm so excited to read it!
4. Girls of Paper and Fire, Natasha Ngan
LGBTQ+ REPRESENTATION: wlw relationship
MY RATING: ⭐️⭐️⭐️⭐️
Although I found book 2 to be quite disappointing, this is an immensely powerful novel, not only discussing LGBTQ+ themes, but it mainly tackles the trauma of sexual assault. Gotta love Lei and Wren. 💗
5. Mask of Shadows, Linsey Miller
LGBTQ+ REPRESENTATION: Protagonist is genderfluid
MY RATING: ⭐️⭐️⭐️⭐️
[smacks self in forehead] I still can't BELIEVE that I haven't gotten around to reading Ruin of Stars (book 2), because this novel was SUCH FUN TO READ! And though I can't speak to how good/bad the genderfluid representation is (as I'm a cisgender person), Sal's depiction seemed both accurate and well-written.
Tell me what you think! Did you like these novels? Do you have any LGBTQ+ fantasy novels that you loved? Tell me in the comments!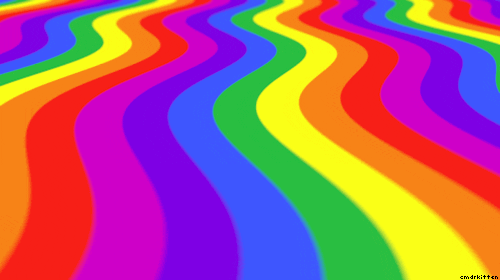 As always, a great resource for finding LGBTQ+ novels is here at Queer Books for Teens, so check out their website for more great recommendations!
Today's song:
Soccer Mommy–night swimming (demo)
Another song from her Soccer Mommy & Friends singles, this one is just as dreamlike as the original song! 🙂
That's it for this week's pride month recommendations! Have a wonderful rest of your day, and take care of yourselves!