Happy Thursday, bibliophiles!
I've been wanting to do a post for a bit that melds my love for the bookish and my love of music, so this is my first take on that. Aurora Rising, as many of you have figured out, is one of my favorite (if not my favorite) series, and I decided that it would be fun to match the lovable members of Squad 312 to some songs that I like, based on their personalities, relationships, and the events of Aurora Rising and Aurora Burning. I picked two songs per character, and I loved compiling them all. I hope you all enjoy!
(Along with the image at the top, all of the character images in this post are from @kiranight_art.)
🎧 PAIRING SQUAD 312 WITH SONGS 🎧
TYLER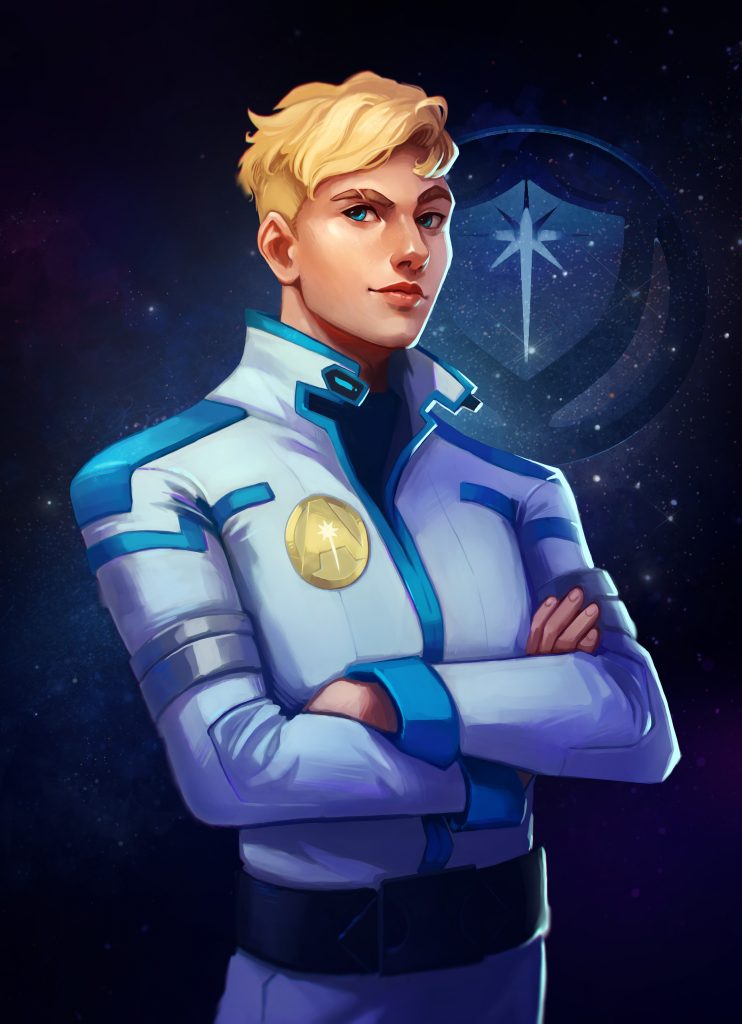 "Proud"–(Sandy) Alex G: "I'm so proud of you/And everything that you do/Doesn't matter what they say/They ain't worth a dollar in change…"
Scarlett mentions in book 2 that one of Ty's most infuriating traits is that he accepts people's flaws, no matter what, and isn't there to reprimand anyone if any member of the squad messes up. No matter what, he has always been there for his squad, and sees past everyone's previous mishaps and accepts them as who they are.
"Half a Million"–The Shins: "Theres half a million things that I'm supposed to be/A shelter in the nighttime/A punk running free…"
Tyler's fame in the Academy, as well as the legacy of his late father, has caused a lot of internal conflict within him, and I thought the chorus of this song paired perfectly with this inner struggle–how he perceives himself versus how others perceive him and how others expect him to be.
SCARLETT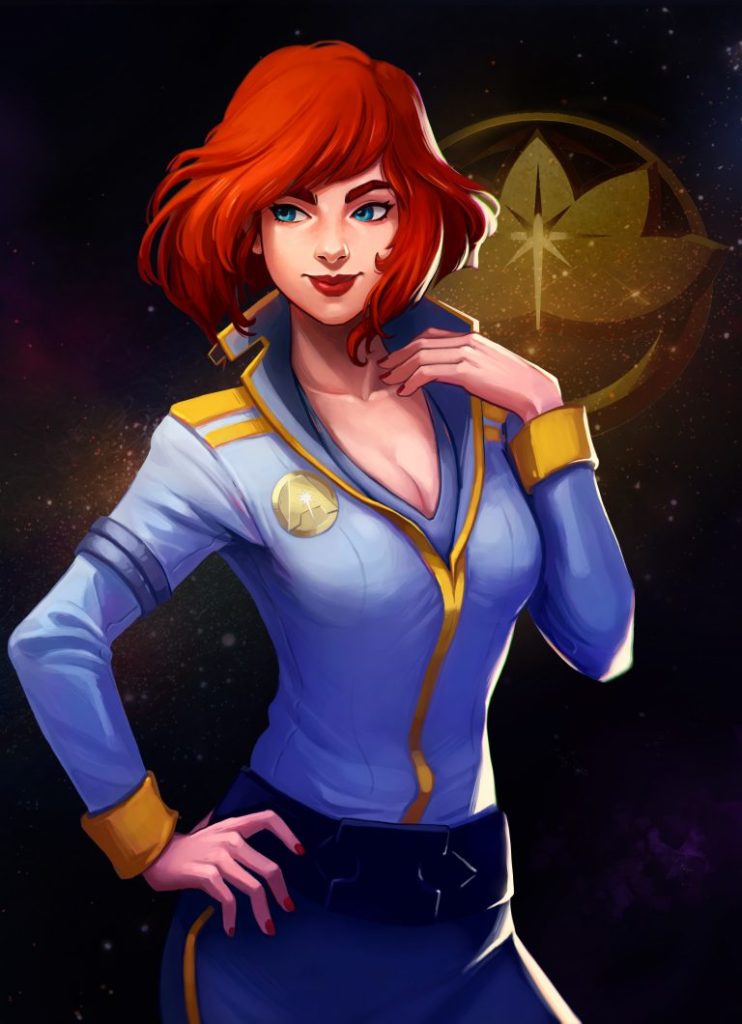 "Pristine"–Snail Mail: "Don't you like me for me?/ Is there any better feeling than coming clean?/And I know myself and I'll never love anyone else…"
Scarlett's a character who has tried to find herself through various relationships, almost none of them lasting, and I felt that this song captured the nature of some of the hidden doubts that she begins to have.
"Strange Mercy"–St. Vincent: "Oh little one, I'd tell you good news that I don't believe/If it would help you sleep/Strange mercy…"
A trait of Scarlett's that comes into light in contrast with her twin, Tyler, is the way they care for others–for most of book 1, Tyler does it more out of duty, while Scarlett truly seeks to protect and care for her fellow squadmates. The nature of this song almost perfectly captures her mentality.
CAT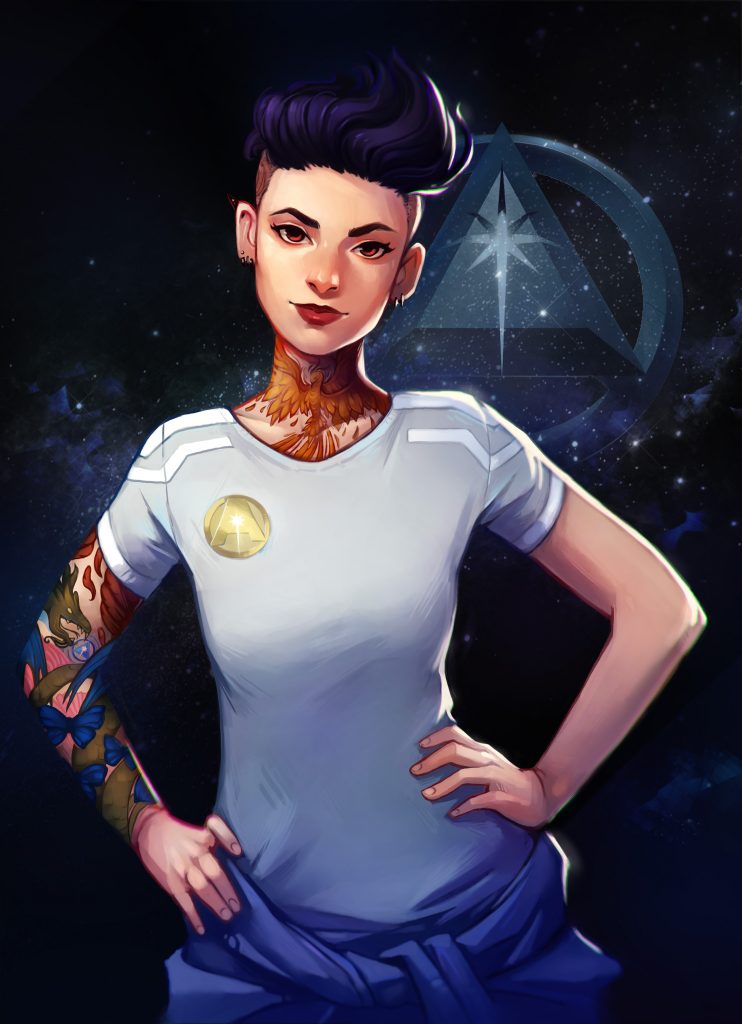 "These Boots Are Made for Walkin'"–Nancy Sinatra: "You keep lying when you ought to be truthing/You keep losing when you ought to not bet…"
I can totally picture this playing in the scene when she ditches the rest of the squad to go to the bar…
But either way, this song kind of expresses her shifting opinions and suspicions about the rest of the squad, especially the likes of Aurora. Unlike most of the squad, she isn't completely ready to accept her as part of the squad, and suspects an ulterior motive.
"Scorpio Rising"–Soccer Mommy: "I don't think of my life/Anywhere but in your arms tonight/Won't say it this time/Can't even look back in your eyes…"
Throughout book 1, Cat still has lingering feelings for Tyler, even though their relationship has come to a standstill; this song seems to capture her desire to fall back in love.
FINIAN
"Change"–Oingo Boingo: "Don't you ever wonder why/Nothing ever seems to change?/If it does, it's for the worse/Guess it's just a modern curse…"
Simultaneously sarcastic and deeply introspective, this song feels like what Finian seems to have experienced throughout his life, both in grappling with his impaired mobility and his relationships with others.
"Crown"–Jay Som: "Arranging your best words/Tying the knot/A brighter tomorrow/Could you take a shot?"
(Oops…both of these songs start with a C for no apparent reason…)
But either way, this seems like a good song to match his views on being with the Aurora Legion–everything about it, from being in open spaces to *gasp* having to collaborate with others seems like everything he wouldn't want to do, but he takes the shot anyway, and in the end, it may be for the better.
ZILA
"How to Disappear Completely"–Radiohead: "I'm not here/This isn't happening…"
This seems to mesh well with how Zila has almost become disconnected from herself; due to childhood trauma, she almost loses herself, resigning herself to someone colder, more distant.
"Ice Age"–David Byrne & St. Vincent: "It's such a shame to see you this way/Freezing it out, your own little ice age…"
Like the previous song, this seems to embody Zila's distancing from herself, becoming almost a shell of who she might have been as a child.
KAL
"Killer"–Phoebe Bridgers: "Can the killer in me tame the fire in you?/I know there's something waiting for us/I am sick of the chase/But I'm stupid in love/And there's nothing I can do…"
Was…was the chorus made for this guy?
When I first heard this song, I thought it was a beautiful embodiment of both Kal's conflicting feelings about his nature and heritage and his relationship with Auri, especially given some of the fire-related imagery surrounding their relationship in book 2.
"Ladies and Gentlemen We Are Floating in Space"–Spiritualized: "I will love you 'till I die/And I will love you all the time/So please put your sweet hand in mine/We'll float in space, just you and I…"
Look, I don't ask for much in life, but…if/when the TV show goes through, can we PLEASE put this in the scene where Kal and Auri are in the pollen fields on Octavia III? PLEASE?
I've started to associate this song with the whole series, but Kal seems to embody it the most out of all the characters, in his helpless feelings towards Aurora and his personal struggles to better himself, and become more than his past. Plus, the choir singing "Can't Help Falling in Love…" [cries]
AURI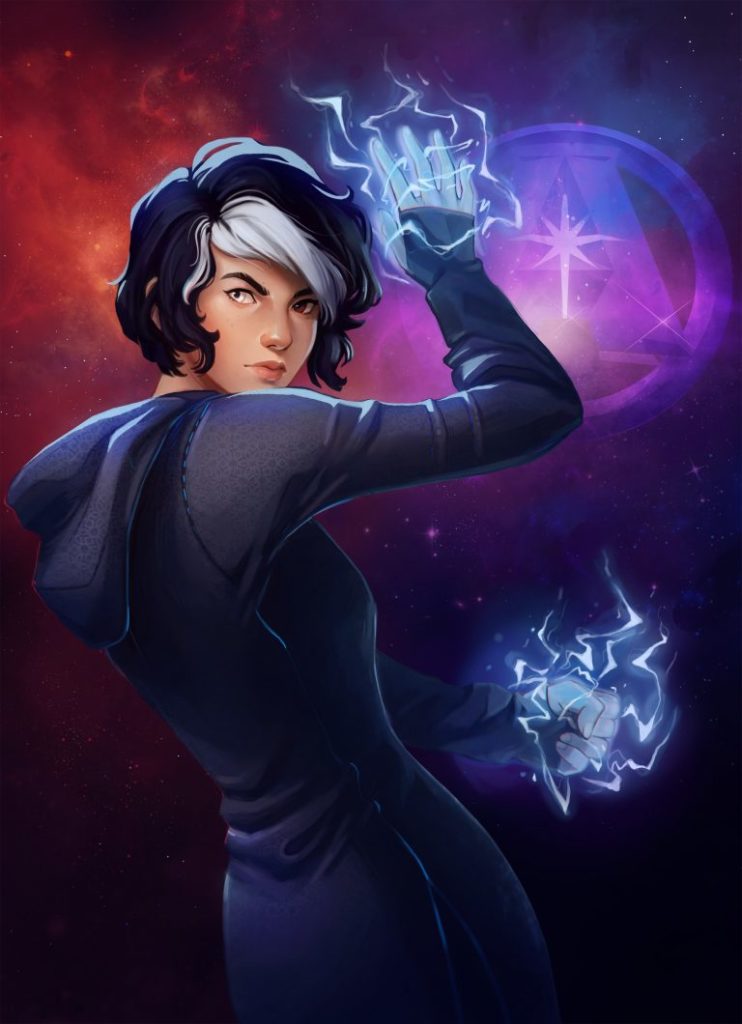 "Airbag"–Radiohead: "In an interstellar burst/I am back to save the universe…"
For me, this song perfectly embodies the shock of her waking from cryosleep, and the almost near-death experiences she goes through afterwards while grappling with her destiny and powers.
"Impostor Syndrome"–Sidney Gish: "Every other day I'm wondering/What's a human being gotta be like?/What's a way to just be competent?/These sweet instincts ruin my life…"
Now that she's over two centuries out of her time, Auri's struggle to fit in and be believed by others is beautifully captured by the nature of this song.
Tell me what you think! Did you like these songs? What other songs do you associate with these characters?
Since this post is more musically oriented, consider this whole post today's song. 😉
That's it for this post! Have a wonderful rest of your day, and take care of yourselves!