Happy Tuesday, bibliophiles!
Whoops…I've been meaning to review this for…oh, about a month? But studying for AP tests and finals just said "no you won't :)" so here we are now
And this is also the first review I've written in a month, so…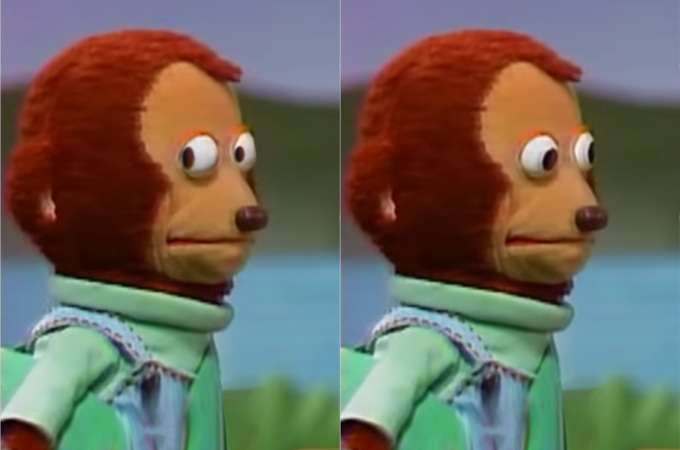 [ahem] now back to our scheduled program
I found out about this book via Edelweiss, and the more I heard about it, the more excited I got; Star Wars-inspired sci-fi with tons of queer characters, found family, and a gorgeous cover? SIGN ME UP. So I preordered it at the beginning of this year, and it came in the mail last month. And although it wasn't exactly everything that I wanted it to be, it was still a lot of fun!
Enjoy this week's review!
Victories Greater Than Death (Unstoppable, #1) – Charlie Jane Anders
On the surface, Tina Mains is an ordinary teenage girl, but she hides an earth-shattering secret: she's the secret clone of a great alien general. When she comes of age, her destiny is to reunite with her old crewmates in order to defeat intergalactic evil.
No pressure.
So when her beacon finally activates, Tina and her best friend are launched into space, joined by a myriad of aliens and an enlisted squad of self-proclaimed nerds from Earth. As Tina struggles to grapple with her transformation, she realizes that it'll take more than just inherited wisdom to save the galaxy from annihilation.
TW/CW: violence, transphobia, racism, mentions of abuse (past), eugenics
The more I found out about this one, the more excited I got, because…yeah, I'll pick up anything that's billed as a "queer space opera." (Hey. I'm a woman of simple tastes.) But although it wasn't without its flaws, Victories Greater Than Death was SO much fun!
My major criticism was the pacing. Most space opera is generally pretty fast-paced, but this was…far too much so. I like for things to move along quickly, but for the first half of Victories, everything seemed to happen in mere seconds. We're on Earth? Nope. WHAM. Weird stuff's immediately happening. Next page? Different weird thing. WITHOUT MERCY. The pacing made my head spin a bit, but luckily, this was my only major criticism.
Otherwise? GAAAH THIS WAS SO MUCH FUN! The world needs more sci-fi like this; diverse, and with a balanced tone juggling light-hearted fun and grave action. Tina's struggle as she was thrust into a completely unfamiliar world of aliens and intergalactic politics (and not to mention her newfound legacy) was wonderfully relatable, and I had so much fun tagging along with her adventures across the galaxy. The representation was also incredible: Tina herself is bi/pan, her love interest is a Black trans woman who is also bi/pan, there's Black, Chinese, and Indian side characters, and many of the alien crewmates have a variety of pronouns. And I'm always up for normalizing asking for people's pronouns in introductions, and there's lots of that.
One of the unique aspects of Victories Greater Than Death is that Anders took some pitfalls that most books handle poorly and used them to her advantage. There's quite a lot of infodumping, but there's a good reason for it – as Tina is making the transition from her human self to her original alien form, her brain is filling in the gaps as the information from her old life is returning to her. Normally, I absolutely despite infodumps (don't we all, though?), but this was a genius way to make it work! There was also a huge cast – Tina, Rachel, the rest of the humans, plus all of her alien crewmates; it was tough to remember all of them for most of the book, but weirdly enough, the high body count…helped? Most of the alien characters were fairly underdeveloped, but the ones that we knew almost nothing about were killed off by the end of the book, which…morbidly enough, made things a bit less confusing. Morbid, I know, but I think there had to be at least 20 characters in all. (Same deal with season 4 of Fargo, if you think about it – super wide cast of characters, but at least 80% of them die by the end, so…)
Through it all, though, Victories Greater Than Death made me feel a little warm and fuzzy inside; even though these characters face unbeatable odds, they're consistently there for each other. No matter their backgrounds or beliefs, they stuck together no matter what. It's such a sweet found family story.
All in all, a YA sci-fi that was messy and a bit *toooooooo* fast at worst, but diverse, light-hearted, and colorful at best. 3.5 stars!
Victories Greater Than Death is the first in the Unstoppable trilogy, followed by two untitled (as of now) books set to come out in 2022 and 2023, respectively. Charlie Jane Anders is also the author of All the Birds in the Sky, The City in the Middle of the Night, and several other novels.
Today's song:
That's it for this week's Book Review Tuesday! Have a wonderful rest of your day, and take care of yourselves!