Happy Monday, bibliophiles!
Music references. I've grown up in a family of music nerds, and it's been a passion of mine for almost my whole life–almost as fervent as my love of books. So you can imagine my joy to find a paranormal romance eARC that promised lots of them. But though I liked that aspect of the novel, most of it didn't click with me.
Enjoy this eARC review!
Lyrics and Curses (Cursed Hearts, #1)–Candace Robinson
1985. Lark Espinoza longs for an escape–from her stepmother, her popular sister, and her town where nothing seems to happen. But when a mysterious, cloaked stranger appears in her workplace, she knows something's amiss–but even more so when she realizes that no one else can seem to see him.
It turns out she isn't the only one. Auden Ellis, the boy Lark shares notes filled with song lyrics with, has also had an unexplainable experience–out of nowhere, he sees a stranger playing a flute that nobody can see–except for him and Lark. Auden and Lark sense that there's a link between these unexplainable events–but would could they possibly mean?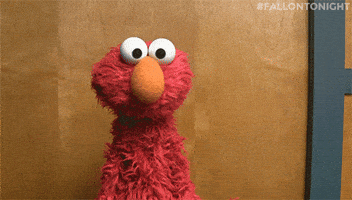 Thank you to Edelweiss+ and Filles Vertes Publishing for giving me this eARC in exchange for an honest review!
For a while, I was teetering between a 3 star and a 2 star rating. The second half of the book pushed it towards the 2 star end, sadly. The Goodreads blurb pegs it as Pretty in Pink meets Stranger Things–both of which I love–but Lyrics and Curses felt weak in most respects. (Also, I…really don't see the Pretty in Pink part? Maybe that's just me, but…)
Let's start off with what I liked. I loved Auden and Lark's friendship/almost relationship, even though the latter felt forced and rushed towards the end of the novel. Their shared bonding over music was something I related to, and plus, they (I mean, I guess I should be saying Candace Robinson) had great taste. Jumping off of that, I LOVED the music references–David Bowie, Talking Heads, Siouxsie and the Banshees, Depeche Mode, Queen, all the good stuff. There's a clear love of all things 80's, and it really shines through in Lyrics and Curses.
But that's where the good aspects ended for me. Speaking of said music references…I loved them, but most of the time, much of the 80's references felt more like namedropping, like the author was just sprinkling them in to say "OH, and DID I MENTION that this is the 80'S?!? Would you look at THAT!!! 80'S!!!!!!1!!!" The more that were piled on, the more tired and forced the setting of the novel felt. Don't get me wrong–I'm a big fan of most 80's content as well, but some of the references only ended up dragging the novel down, and making the historic setting less genuine.
Aside from that, the plot generally felt weak. The paranormal aspect was barely touched on until the second half of the book, and even then, it felt like there weren't any high stakes for the characters–at least until…maybe the last 90% of the book? I wasn't invested in Lark and Auden's journey, and the paranormal aspect was only mildly gripping. As a result, the last half of the book felt incredibly rushed, and I ended up skimming the last 75% or so. After Lark and Auden realize the source of these paranormal occurrences, the book got *slightly* more interesting, but by that time, the book was nearly over, and there wasn't too much time to touch on it further. I suppose that's what a sequel is for, but I still felt that most of the beginning could have been cut out, and the paranormal aspects of the plot been expanded upon more.
All in all, a novel that showcases a nostalgic love of music and the 1980's, but fails to deliver on most other aspects. 2 stars.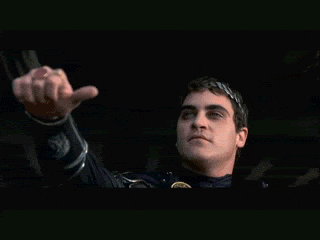 Expected release date: November 10, 2020
Since I've already posted once today, check out today's Goodreads Monday for today's song. (Not 80's, sorry…)
That's it for this eARC review! Have a wonderful rest of your day, and take care of yourselves!