Happy Tuesday, bibliophiles!
I found this tag over at One Book More, and it looked like a lot of fun! I can't seem to find who created the tag, so if you know who originally created it, please let me know so I can tag them! 🙂
Let's begin, shall we?
WHAT IS THE BEST BOOK YOU'VE READ SO FAR IN 2020?
I think everybody saw this one coming, but seriously, Aurora Burning was PHENOMENAL in every sense of the word.
WHAT HAS BEEN YOUR FAVORITE SEQUEL OF THE FIRST HALF OF THE YEAR?
Since I probably shouldn't put Aurora Burning in twice, I'd say The Survivor. What a beautiful end to an inventive and underrated series!
IS THERE A NEW RELEASE THAT YOU HAVEN'T READ YET BUT YOU'RE REALLY EXCITED FOR?
The Sound of Stars came out in late February, and it sounds like an incredible novel!
WHAT IS YOUR MOST ANTICIPATED RELEASE FOR THE SECOND HALF OF THE YEAR?
The Burning Kingdoms is the final book in the Smoke Thieves series, and I am SO EXCITED TO GET MY HANDS ON IT. I requested an eARC of it and it got declined, but I requested it again, so we'll see how that goes…
WHAT IS YOUR BIGGEST DISAPPOINTMENT SO FAR?
After the groundbreaking masterpiece that was Girls of Paper and Fire, Girls of Storm and Shadow failed to pack the punch that its predecessor had.
WHAT IS YOUR BIGGEST SURPRISE SO FAR?
I had low/average expectations for The Scorpion Rules, but it ended up blowing me away! I really want to read the sequel soon…
WHO IS YOUR FAVORITE NEW TO YOU/DEBUT AUTHOR?
I just discovered The Invisible Library series and Genevieve Cogman this April, and I'm so excited to read more of her novels! I have The Burning Page on hold, and it shouldn't arrive for a few more weeks, but I can't wait…
WHAT ARE 6 BOOKS THAT YOU WANT TO READ BY THE END OF THE YEAR?
Excluding some of the TBR ones that are already on here…let's see…
Ashley Poston has never disappointed me, and I am ECSTATIC to read Among the Beasts and Briars!
Even though the art style of the cover kinda makes me angry, The Good for Nothings sounds like it's right up my alley! I also requested an eARC of this one, so we'll see how it goes…
Not only does A Song Below Water sound like a timely and beautiful novel…SIRENS. SIRENS!
Another eARC I requested (and was declined, and that I requested again…), Goddess in the Machine sounds absolutely FASCINATING.
The final book in the Honors series, I'm eagerly awaiting to read Honor Lost! (My school librarian got to read it before me…kind of jealous, not gonna lie…)
After finishing Furyborn recently, I can't wait to see how the series continues in Kingsbane!
I TAG ANYONE WHO WANTS TO PARTICIPATE IN THIS TAG!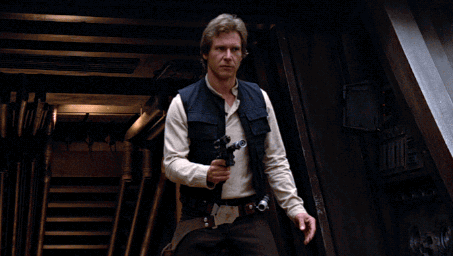 Since I've already posted once today, check out today's Book Review Tuesday for today's song.
That's it for this lovely book tag! Have a wonderful day, and take care of yourselves!